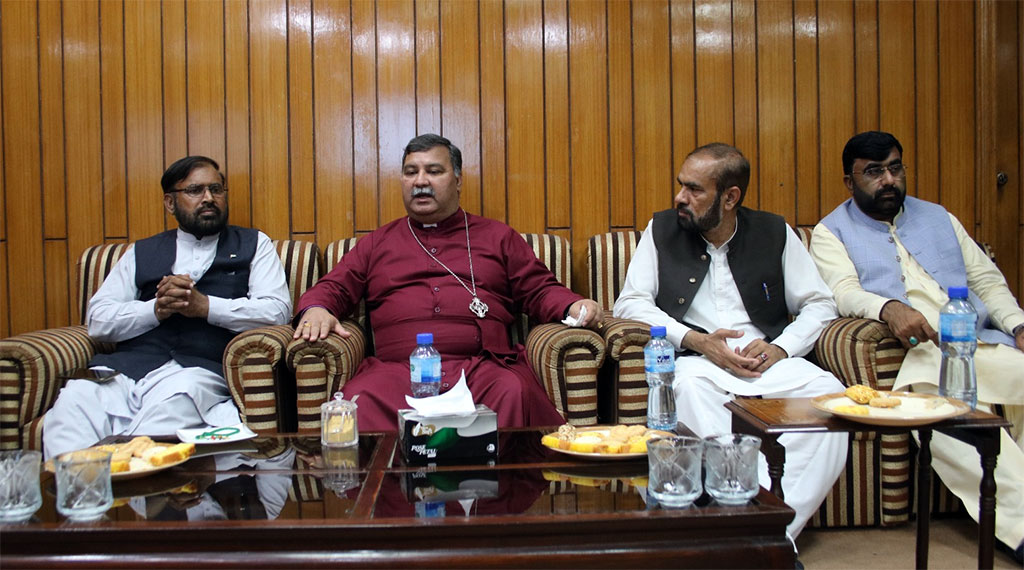 A delegation of Christian religious leaders led by Right Reverend Bishop Nadeem Kamran, Bishop of Lahore, Paster Incharge Resurrection Cathedral Church of Englands, visited the central secretariat of Minhaj-ul-Quran International on the invitation of Director MQI Interfaith Relations Sohail Ahmad Raza. The Christian delegation included Chaplain Sultan Joseph, and Bishop Office Coordinator Naseer Jan.
Muhammad Rafique Najam, Sohail Raza, Aurangzeb Khan, Hafiz-ur-Rehman, Sardar Umer Daraz Khan, Tayyab Zia, Yasir Khan and Malik Sajjad Ali received the visiting delegates on their arrival at the central secretariat.
The Christian delegation visited various offices and directorates of MQI where Sohail Ahmad Raza briefed the guests about their working. The delegates were briefed about the efforts and contributions MQI was making for the promotion of interfaith dialogue and harmony.
Speaking on the occasion, Sohail Ahmad Raza said that Shaykh-ul-Islam has been making efforts to promote interfaith dialogue and engagement. He said that Shaykh-ul-Islam founded the Muslim-Christian Dialogue Forum.
Bishop Nadeem Kamran said on the occasion that Christian community holds Dr Tahir-ul-Qadri in high esteem for his leadership role in promoting peace, and harmony, waging an intellectual struggle against militancy and terrorism and building bridges between Muslim and Christian communities. He said that Dr Tahir-ul-Qadri's personality is a blessing for the world as well as Pakistan in particular.
The Bishop of Lahore vowed to work with MQI's Interfaith Relations to promote peace, harmony and engagement in an effort to establish a peaceful and just society where rights of all communities are protected. He said that Pakistan belongs to all, no matter who we are. He said that the elders of Christian community sacrificed during the freedom struggle.
Sohail Ahmad Raza gifted the delegates with the books of Shaykh-ul-Islam and Souvenir.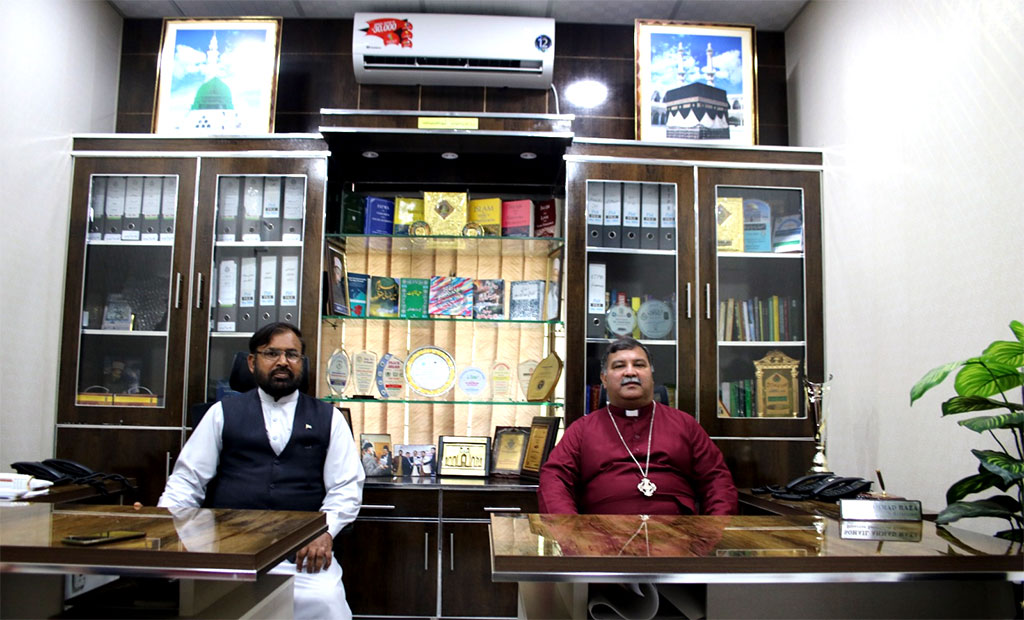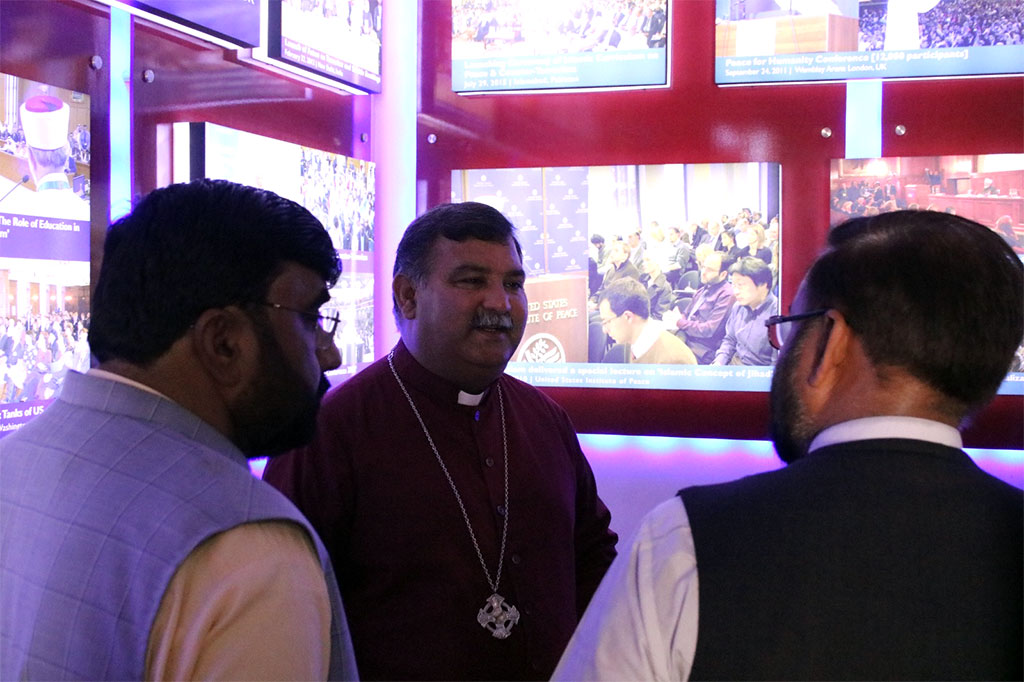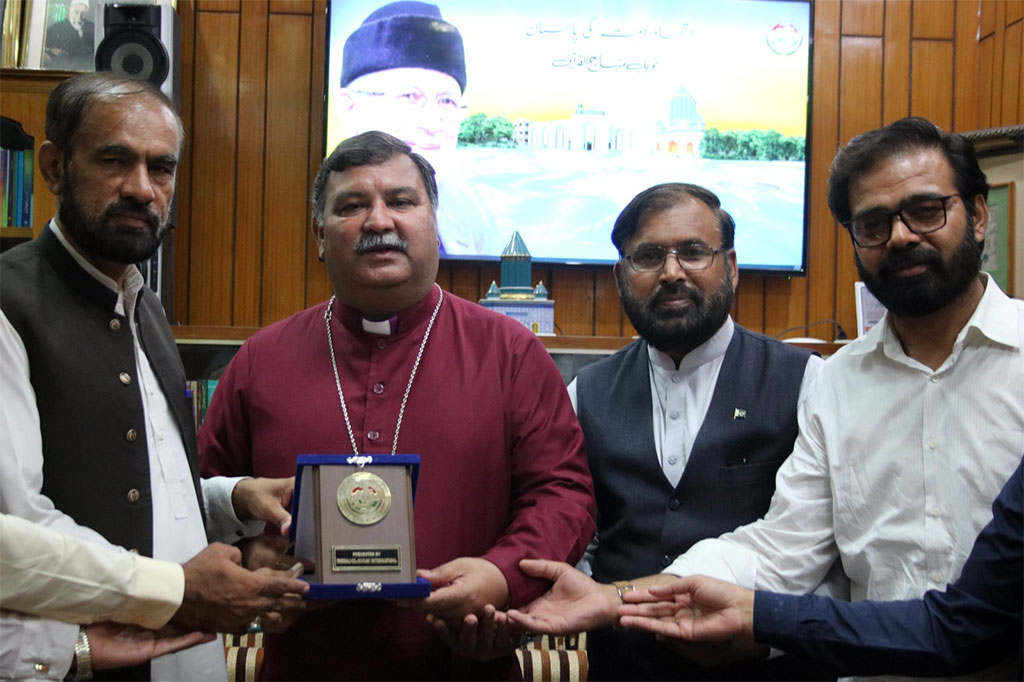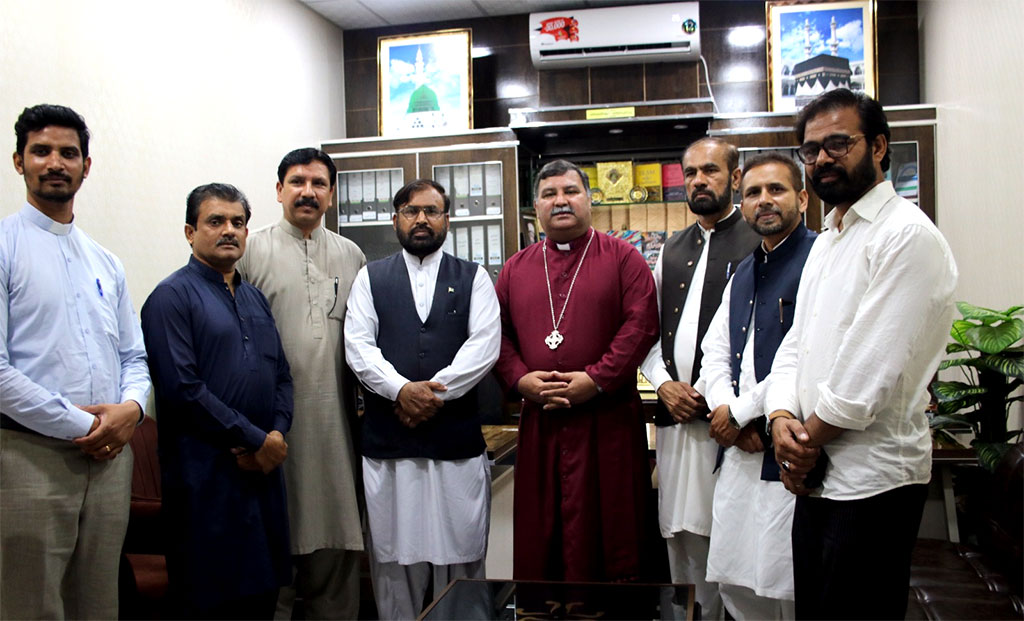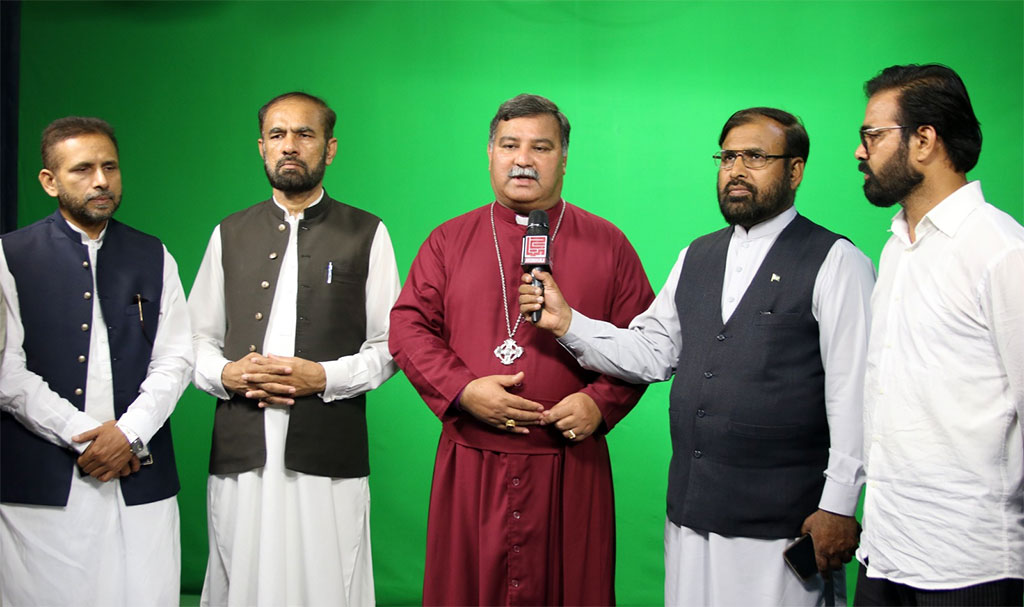 Welcome