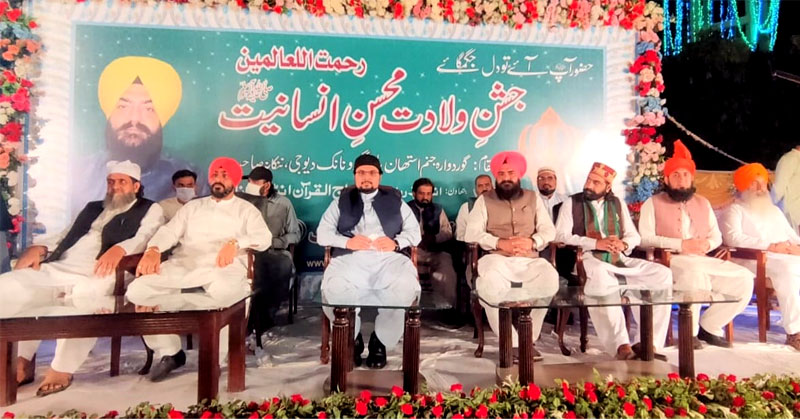 Addressing a "Mohsin-e-Insaniyat (pbuh) Conference" held under the banner of the MQI Interfaith Relations and Punjabi Sikh Sangat in Nankana sahib, President MQI Dr Hussain Mohi-ud-Din Qadri has said that the Holy Prophet (pbuh) was sent as a prophet of mercy for all the worlds. He said that history has been made on the land of Nankana sahib as the birthday of the Holy Prophet (pbuh) is being celebrated at Janam Asthan Nankana Sahib, adding that the world will remember this show of interfaith harmony for a long time to come. He said that this is the real face of Pakistan in terms of being a fine and harmonious representation of interfaith harmony.
Dr Hussain Mohi-ud-Din Qadri said that Muslims and the followers of other religions live in complete harmony, peace and love in Pakistan. He said that the place where Milad of the Holy Prophet (pbuh) is being celebrated is the place of the birth of Baba Guru Nanak. He said that we congratulate the Sikh community for hosting this ceremony.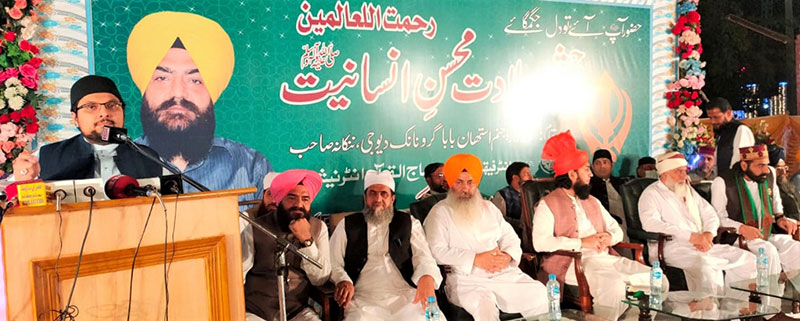 The Conference was attended by the faith leaders belonging to Islam, Christianity, and Hinduism as well as prominent political and social personalities. Gopal Singh, the host of the ceremony, felicitated the Muslim community on the birth anniversary of the Holy Prophet (pbuh). He welcomed all the guests for making time to attend the interfaith ceremony.
Sohail Ahmad Raza of Interfaith Relations and Sardar Gopal Singh Chawala, Chairman Punjabi Sikh Sangat, jointly conducted the proceedings of the Conference.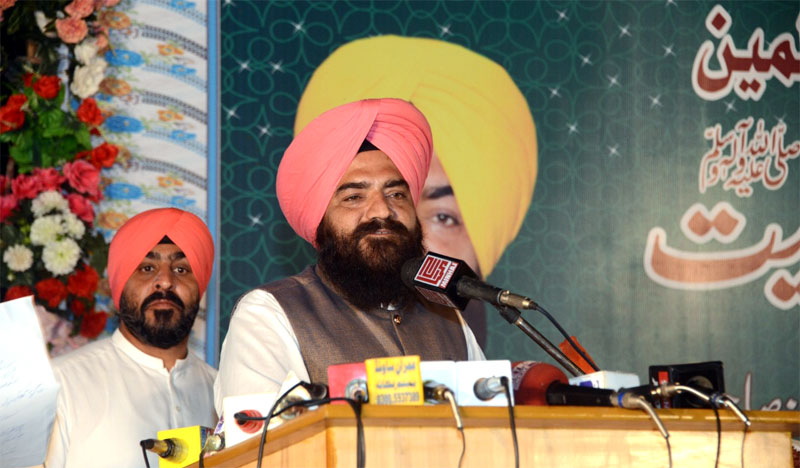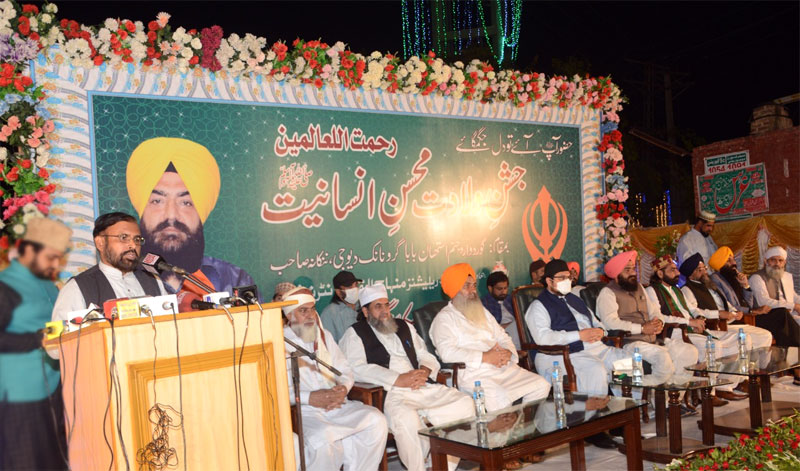 Sardar Amir Singh, president Pakistan Parbandhak Committee, Sardar Rumesh Singh Arora MPA, Sardar Partab Singh, Sardar Janam Singh, Sardar Darshan Singh, Allama Dr Mohib-un-Nabi Tahir, Pir Syed Atif Gilani, Allama Sahibzada Ahmad Asim Saleem, Allama Syed Suleman Mustafa Gilani, Allama Pir Ali Raza, Dr Muhammad Zubair Akhtar Ma'asoomi, Naeem Chaudhry, Syed Mazharullah Gilani, Syed Ateeq Gilani, Shahzad Khan, prominent religious and political personalities, local notables and people attended the ceremony.
At the conclusion of the ceremony, a special Dua was made for peace, prosperity and progress of the country, interfaith tolerance, love and brotherhood and the promotion of human dignity.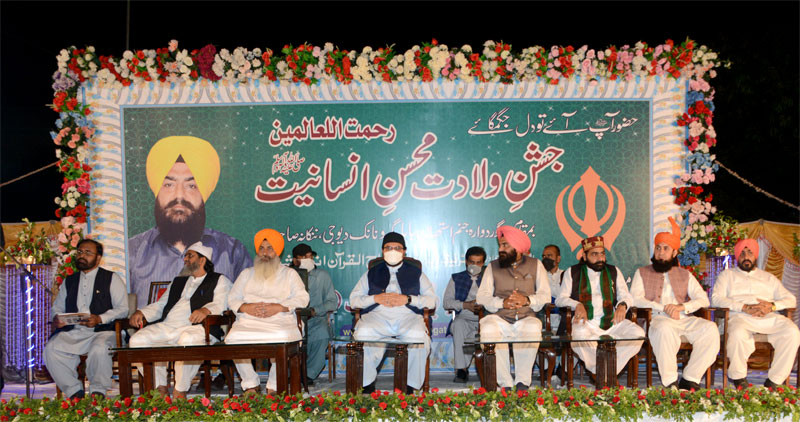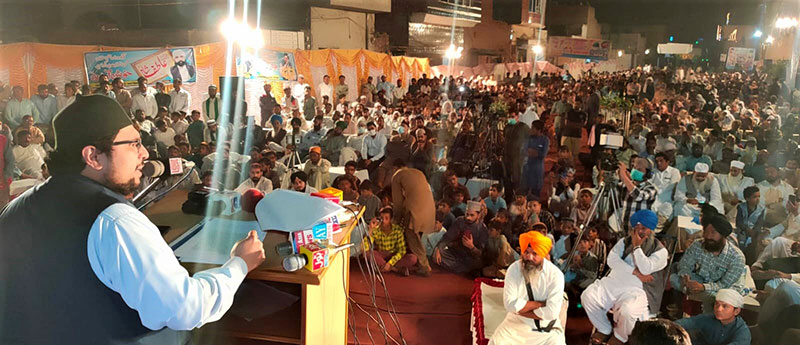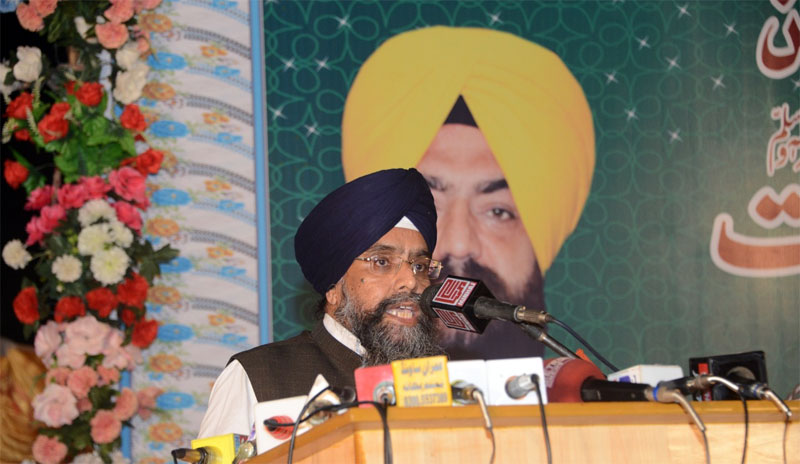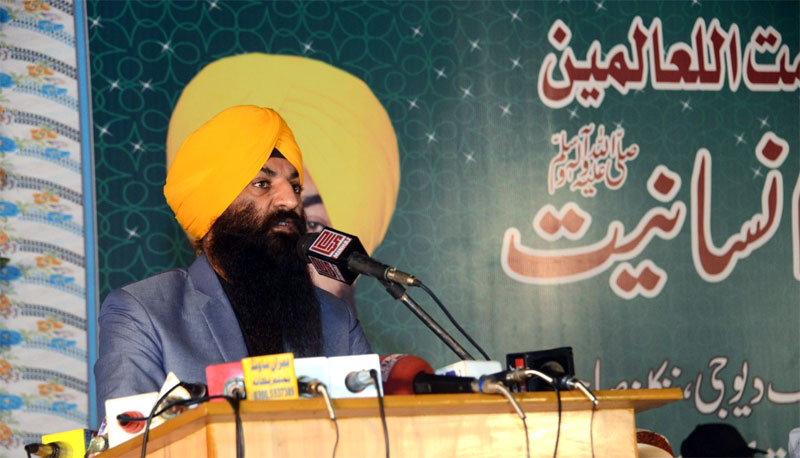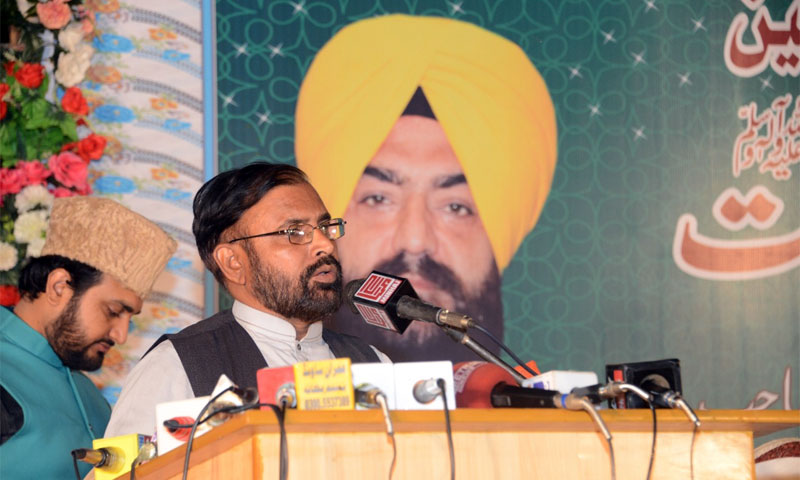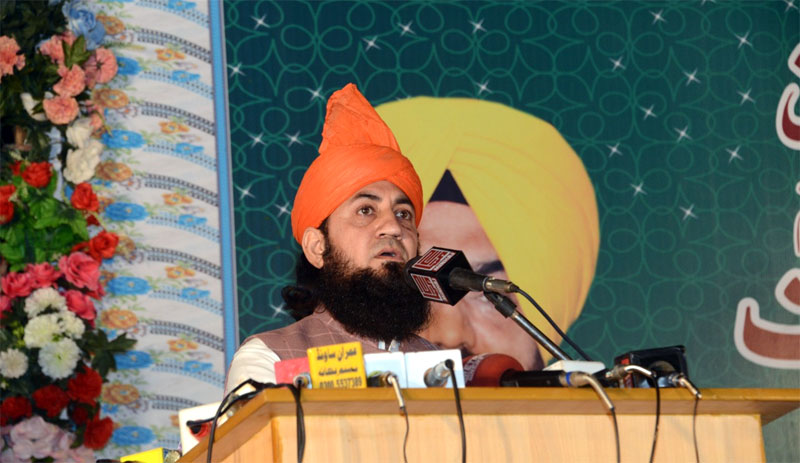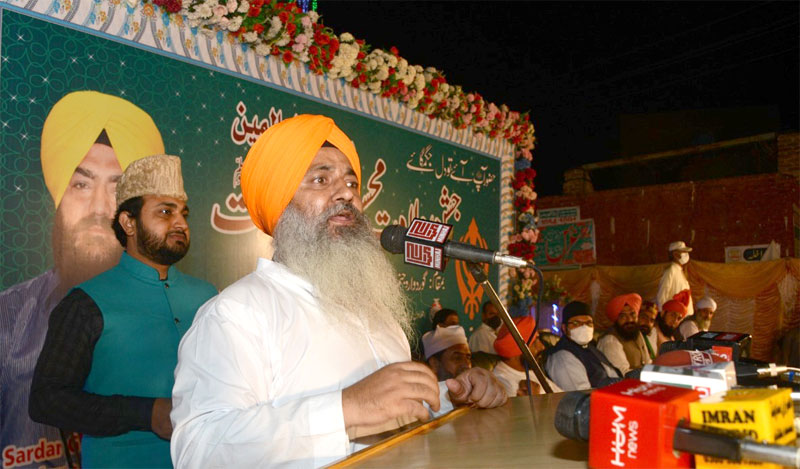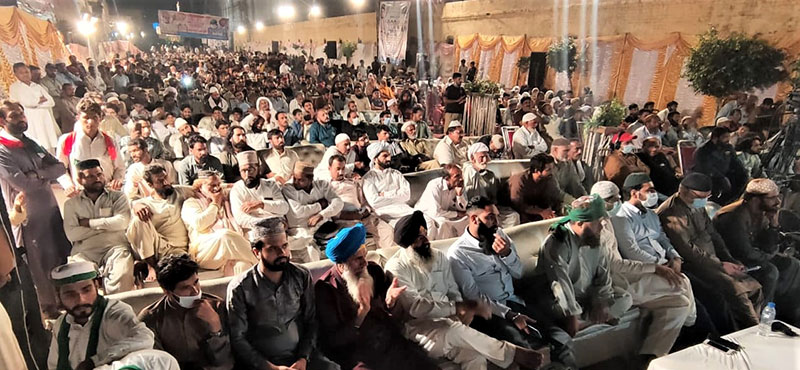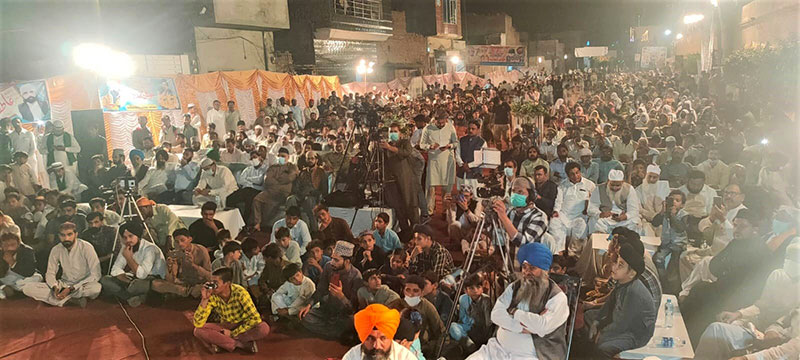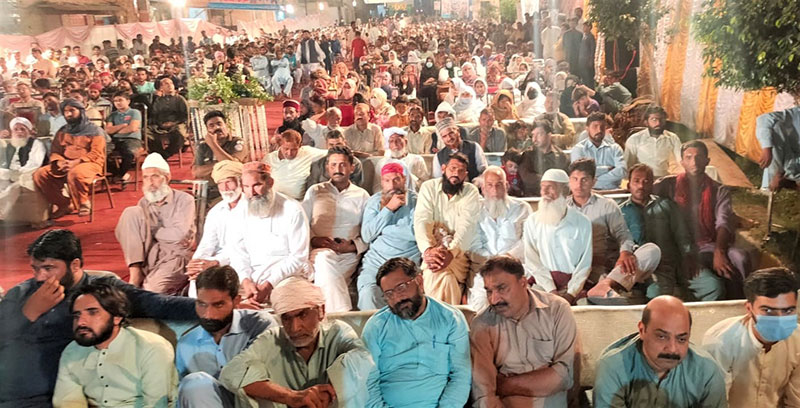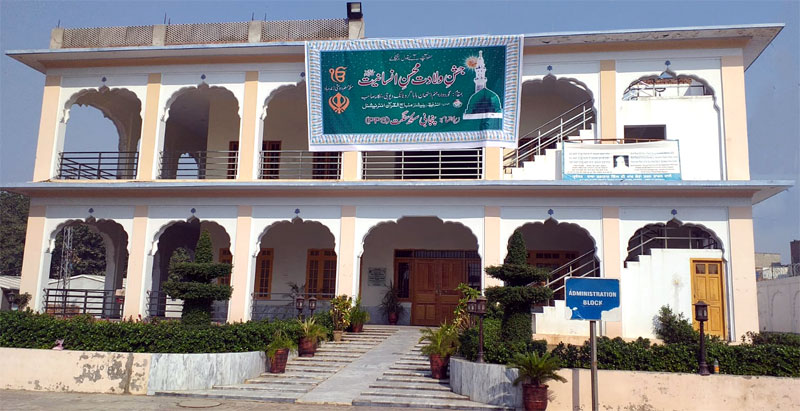 Cake Cutting ceremony in Gurdwara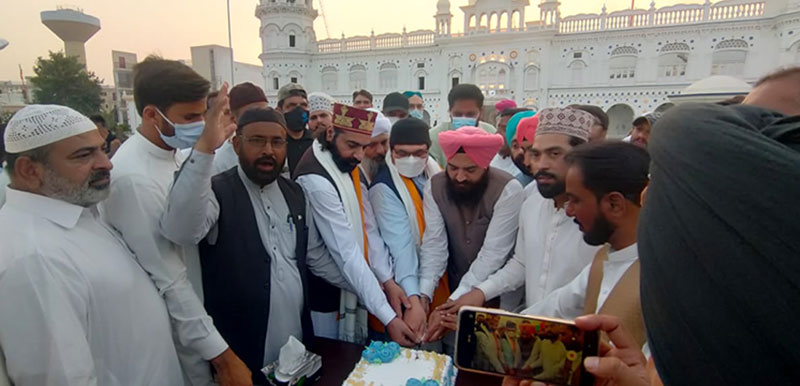 Tree Plantation Ceremony in Gurdwara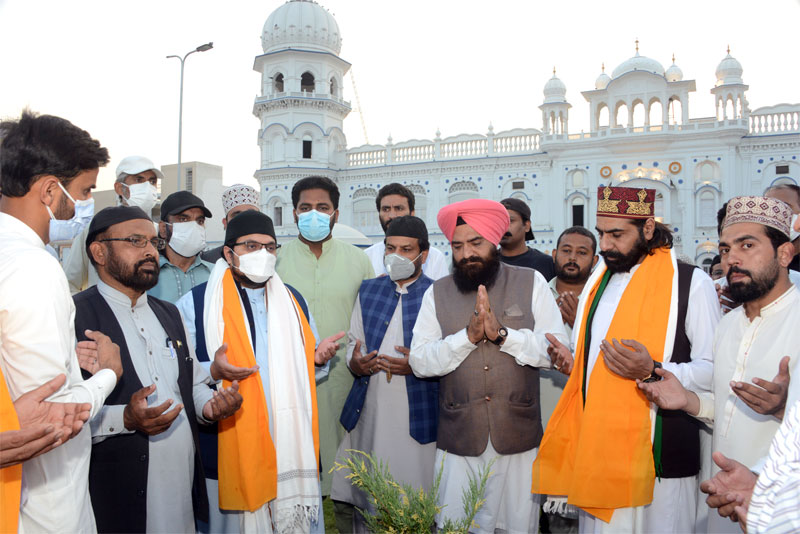 Visit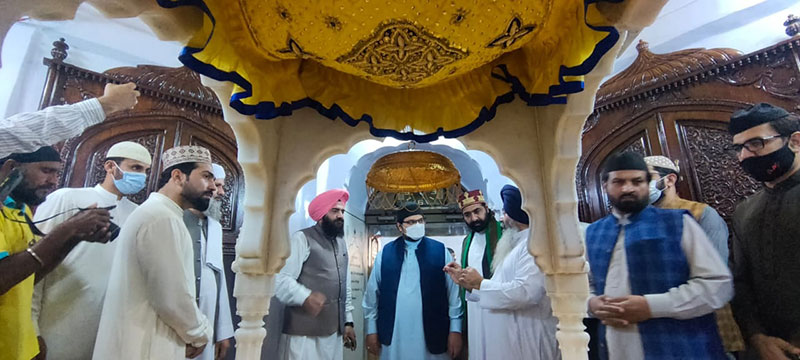 Reception