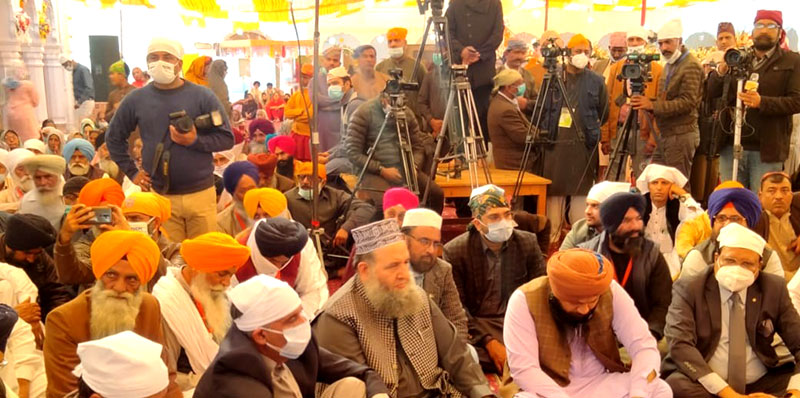 The 551st annual birthday celebrations of Baba Guru Nanak Dev Ji were held in Nankana sahib. Director of MQI Interfaith Relations Sohail Ahmad Raza attended the celebrations on a special invitation extended by the Evacuee Trust Property Board, Government of Pakistan, and Pakistan Sikh Gurdwara Parbandhak Committee. Senior deputy director Interfaith Relations, Shahzad Ahmad Khan, also joined him on the occasion.
Federal Minister for Religious Affairs Dr Noorul Haq Qadri was the guest of honour in the ceremony. IN addition to the Chairman, National Commission for Minorities, a large number of pilgrims and organizations from India also attended the event.
Speaking on the occasion, Sohail Ahmad Raza said that the teachings of Baba Guru Nanak were inspired by the Sufis and saints of Allah and based on the concept of monotheism. He taught his followers to believe in One God, reject social and class divisions, and talked about the greatness of humanity.
Sohail Raza said that the Sikh-Muslim friendship can become an effective source for the establishment of peace in the region. He said Baba Guru Nanak founded Sikhism on the Oneness of God and Pakistan's national poet, Allama Iqbal, wrote a verse on his personality.