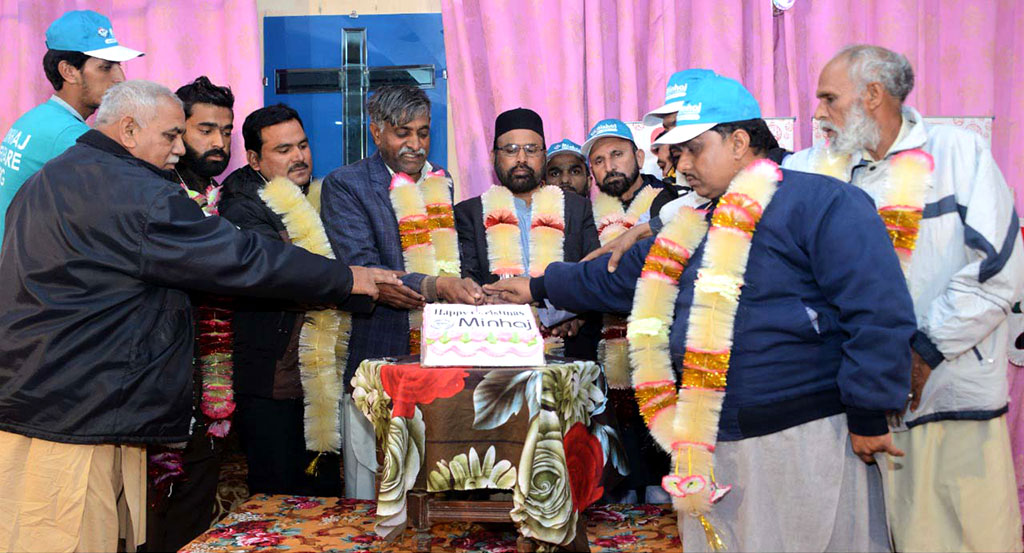 Minhaj-ul-Quran Interfaith Relations arranged a ceremony to celebrate Christmas. The event was attended by a large number of men, women and children belonging to the Christian community. The Christian faith leaders including Pastor Anwar, Pastor Yaqoob, Pastor Liaqat, and Pastor Emmanuel were also in attendance. The ceremony was held in Saint Paul Church in which the participants prayed for peace, progress and prosperity of the country and cut the cake to mark the happy festival of Christmas.
Speaking on the occasion, Sohail Ahmad Raza, Director Interfaith Relations Department, said that the struggle of MQI is for upholding the respect of humanity. He said that Dr Tahir-ul-Qadri has led from the front in promoting an environment of love, interfaith dialogue, tolerance and harmony in the world. He congratulated the Christian community on Christmas and said that Jesus Christ spread the message of love, peace and respect for humanity.
Sohail Raza said that Pakistan belongs to all of the citizens who live in it, no matter who they are. He lauded the role of Christian community in the socio-economic development of Pakistan. He said that empathy, love and brotherhood need to be promoted to revive the moral system. He said that Jesus Christ's message of tolerance, interfaith harmony and interaction between different cultures needs to be followed in order to defeat the forces of extremism and intolerance.
The MQI Lahore leaders including Ilyas Dogar, Ramzan Ayubi and Shahzad Khan attended the ceremony.